GPS Tracking Solutions for Asset Recovery Professionals
---
Tracking from $19.95 / mo – with annual subscription

1 Minute Tracking Interval While In Motion

No Activation Fees, Cancellation Fees or Contracts

Full Coverage in North 

America:

 US, Canada & Mexico +

Puerto Rico & US Virgin Islands
Established in 2012, recoveryLocate was developed by Asset Recovery Professionals, for Asset Recovery Professionals.
US Based Tech Support
Lifetime Device Warranty*

warranty void if continuous service is not maintained.
FREE Mobile Apps
Subscriptions from $19.95 /mo *with annual pre-payment,
or $24.95 /mo month-to-month
Tracking Devices from $24.95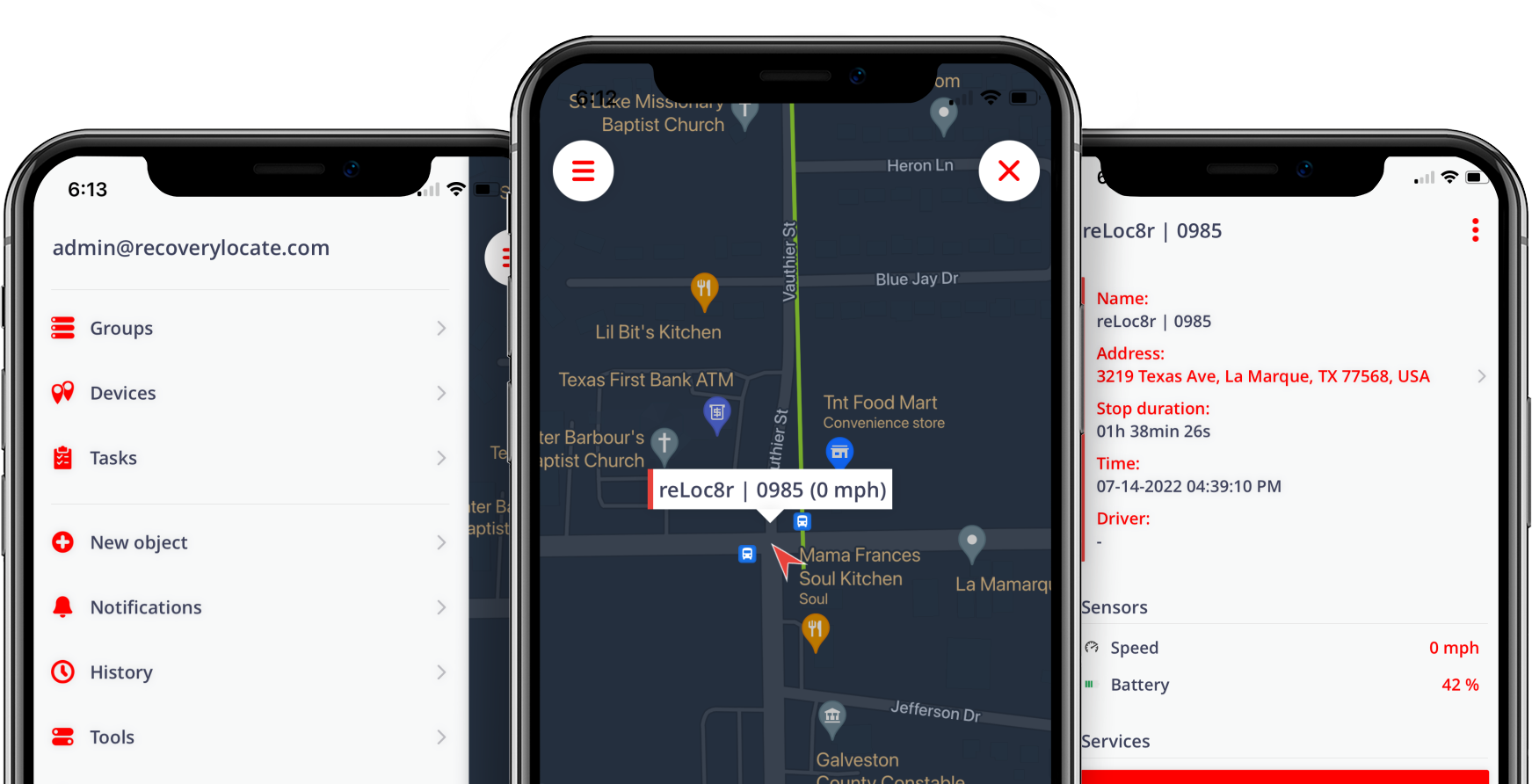 Unlimited, FREE technical support. Send a support request directly from our mobile app.
Lifetime device warranty for as long as you maintain service. If we can't fix it, we'll replace it!
Restrictions apply.
Tracking starts at $19.95 /mo when paid annually. Or go month-to-month and pause or resume service anytime.
Why do I have to pay monthly (or annual) fees to track?
recoveryLocate provides a 4G LTE SIM Card with every device. The SIM card is required for the device to obtain a data connection back to our server in order to transmit the real-time location data. Without the SIM Card and data plan your device would not be able to send it's location data. Along with the data service, your tracking plan also includes:
Firmware & Software
Updates